A Letter from the President: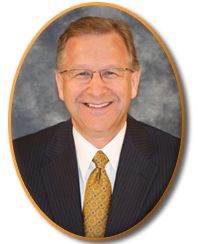 Hastings Mutual is an award-winning, regional Property Casualty insurance company founded on conservative, local values. We are committed to offering top quality commercial, farm, and personal insurance products to our customers through a network of independent agents who are demonstrated experts in their field. In addition, our talented employees are committed to providing excellent service to our agents and policyholders.
We seek to maintain a balanced corporate strategy centered on superior financial strength, continued advancements in technology, product innovation, and outstanding customer service. We are a company focused on active participation in our local community and in the communities we, and our independent agency partners, serve.
For more than 125 years, Hastings Mutual has helped our customers protect their valued assets and rebuild after devastating losses. We are proud to be rated an A (Excellent) insurance carrier by A.M. Best Company.
Hastings Mutual is a company dedicated to meeting the needs of our policyholders, agents, and employees. We take great pride in our history as we move forward into the future.
Sincerely,

Joe Babiak
President and CEO